When:
February 22, 2021 @ 1:00 pm – 2:00 pm
2021-02-22T13:00:00-07:00
2021-02-22T14:00:00-07:00
Contact:
Patrick Millikin
480 947 2974
Virtual Event:  Please join us for a fun book chat with bestselling Icelandic writer Yrsa Sigurdardottir, hosted by Karin Slaughter!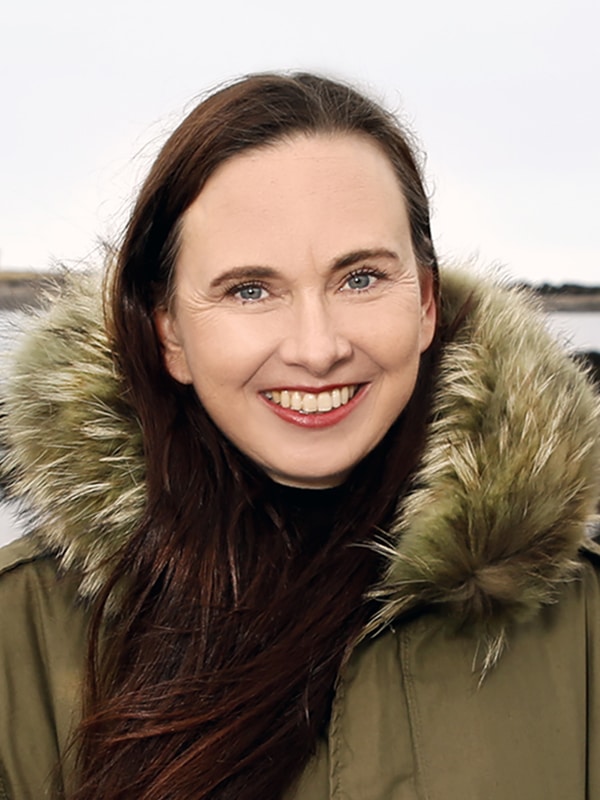 YRSA SIGURDARDÓTTIR  lives with her family in Reykjavík; she is also a director of one of Iceland's largest engineering firms. Her work is found on bestseller lists all over the world, and films are currently in production for several of her books. Her titles include, The Day is Dark and Ashes to Dust.   Her début crime novel was translated into English by Bernard Scudder. The central character in her crime novels so far is Thóra Gudmundsdóttir (Þóra Guðmundsdóttir), a lawyer. Yrsa has also written for children, and won the 2003 Icelandic Children's Book Prize with Biobörn.
Her most recent book to be published in the United States is 2020's The Absolution, $28.99 Unsigned).  The Absolution is the third installment in Queen of Icelandic crime fiction Yrsa Sigurdardóttir's series about the psychologist Freyja and the police officer Huldar.
The police find out about the crime the way everyone does: on Snapchat. The video shows a terrified young woman begging for forgiveness. When her body is found, it is marked with a number "2".
Detective Huldar joins the investigation, bringing child psychologist Freyja on board to help question the murdered teenager's friends. Soon, they uncover that Stella was far from the angel people claim, but who could have hated her enough to kill?
Then another teenager goes missing, more clips are sent to social media, and the body with a "3" is found. Freyja and Huldar can agree on two things at least: the truth is far from simple. The killer is not done yet. And is there an undiscovered body carrying the number "1" out there?
Karin Slaughter is one of the world's most popular and acclaimed storytellers. Published in 37 languages, with more than 35 million copies sold across the globe, her twenty novels include the Grant County and Will Trent books, as well as the Edgar-nominated Cop Town and the instant New York Times bestselling novels Pretty Girls, The Good Daughter and The Silent Wife. A native of Georgia, Karin currently lives in Atlanta. Her Will Trent novels and the novel Pieces of Her are in development for film and television.
Slaughter's latest book is The Silent Wife (Harper, $28.99 Signed). Investigating the killing of a prisoner during a riot inside a state penitentiary, GBI investigator Will Trent is confronted with disturbing information. One of the inmates claims that he is innocent of a brutal attack for which he has always been the prime suspect. The man insists that he was framed by a corrupt law enforcement team led by Jeffrey Tolliver and that the real culprit is still out there—a serial killer who has systematically been preying on women across the state for years. If Will reopens the investigation and implicates the dead police officer with a hero's reputation of wrongdoing, the opportunistic convict is willing to provide the information GBI needs about the riot murder.
Only days ago, another young woman was viciously murdered in a state park in northern Georgia. Is it a fluke, or could there be a serial killer on the loose?
As Will Trent digs into both crimes it becomes clear that he must solve the cold case in order to find the answer. Yet nearly a decade has passed—time for memories to fade, witnesses to vanish, evidence to disappear, and lies to become truth. But Will can't crack either mystery without the help of the one person he doesn't want involved: his girlfriend and Jeffrey Tolliver's widow, medical examiner Sara Linton.
When the past and present begin to collide, Will realizes that everything he values is at stake . . .