When:
March 30, 2021 @ 4:00 pm – 6:00 pm
2021-03-30T16:00:00-07:00
2021-03-30T18:00:00-07:00
Contact:
Patrick Millikin
480 947 2974
Virtual Event:  Cara Black discusses the Three Hours in Paris (now out in trade paperback). Special guest host, Rhys Bowen!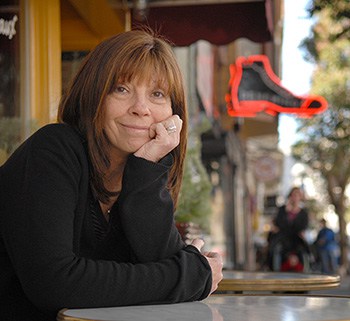 Cara Black. Three Hours in Paris (Soho Press, $16.95). In June of 1940, when Paris fell to the Nazis, Hitler spent a total of three hours in the City of Light—abruptly leaving, never to return. To this day, no one knows why.
The New York Times bestselling author of the Aimée Leduc investigations reimagines history in her masterful, pulse-pounding spy thriller, Three Hours in Paris.
Kate Rees, a young American markswoman, has been recruited by British intelligence to drop into Paris with a dangerous assignment: assassinate the Führer. Wrecked by grief after a Luftwaffe bombing killed her husband and infant daughter, she is armed with a rifle, a vendetta, and a fierce resolve. But other than rushed and rudimentary instruction, she has no formal spy training. Thrust into the red-hot center of the war, a country girl from rural Oregon finds herself holding the fate of the world in her hands. When Kate misses her mark and the plan unravels, Kate is on the run for her life—all the time wrestling with the suspicion that the whole operation was a set-up.
Cara Black, doyenne of the Parisian crime novel, is at her best as she brings Occupation-era France to vivid life in this gripping story about one young woman with the temerity—and drive—to take on Hitler himself.
*Features an illustrated map of 1940s Paris as full color endpapers.
Cara Black is the New York Times and USA Today bestselling author of 19 books in the Private Investigator Aimée Leduc series, which is set in Paris. Cara has received multiple nominations for the Anthony and Macavity Awards, a Washington Post Book World Book of the Year citation, the Médaille de la Ville de Paris—the Paris City Medal, which is awarded in recognition of contribution to international culture—and invitations to be the Guest of Honor at conferences such as the Paris Polar Crime Festival and Left Coast Crime. With more than 400,000 books in print, the Aimée Leduc series has been translated into German, Norwegian, Japanese, French, Spanish, Italian, and Hebrew.
Rhys Bowen is the New York Times bestselling author of more than forty novels, including The Victory Garden, The Tuscan Child, and the World War II-based In Farleigh Field, the winner of the Left Coast Crime Award for Best Historical Mystery Novel and the Agatha Award for Best Historical Novel. Bowen's work has won twenty honors to date, including multiple Agatha, Anthony, and Macavity awards. Her books have been translated into many languages, and she has fans around the world, including seventeen thousand Facebook followers. A transplanted Brit, Bowen divides her time between California and Arizona.
Rhys Bowen will be doing a virtual event here on April 10 to launch her new book, The Venice Sketchbook (Thomas & Mercer, $24.95 Signed hc).   Love and secrets collide in Venice during WWII in an enthralling novel of brief encounters and lasting romance by the New York Times bestselling author of The Tuscan Child and Above the Bay of Angels.
Caroline Grant is struggling to accept the end of her marriage when she receives an unexpected bequest. Her beloved great-aunt Lettie leaves her a sketchbook, three keys, and a final whisper…Venice. Caroline's quest: to scatter Juliet "Lettie" Browning's ashes in the city she loved and to unlock the mysteries stored away for more than sixty years.
It's 1938 when art teacher Juliet Browning arrives in romantic Venice. For her students, it's a wealth of history, art, and beauty. For Juliet, it's poignant memories and a chance to reconnect with Leonardo Da Rossi, the man she loves whose future is already determined by his noble family. However star-crossed, nothing can come between them. Until the threat of war closes in on Venice and they're forced to fight, survive, and protect a secret that will bind them forever.
Key by key, Lettie's life of impossible love, loss, and courage unfolds. It's one that Caroline can now make right again as her own journey of self-discovery begins.