When:
April 5, 2021 @ 5:15 pm – 6:15 pm
2021-04-05T17:15:00-07:00
2021-04-05T18:15:00-07:00
Contact:
Patrick Millikin
4809472974
Virtual Event: Michael Sears discusses Tower of Babel with special guest host, Hank Phillippi Ryan.
 We'll be streaming this event live on Facebook. Click here at event start time to watch the program.*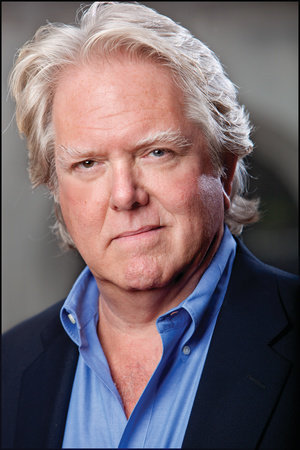 Michael Sears. Tower of Babel (Soho Press, $27.95 signed copies). Shamus Award–winning author Michael Sears brings Queens, New York, to literary life in this crime series debut featuring a somewhat seedy lawyer with a heart of gold (or at least gold plate).
Queens, New York—the most diverse place on earth. Native son Ted Molloy knows these streets like the back of his hand. Ted was once a high-powered Manhattan lawyer, but after a spectacular fall from grace, he has found himself back on his home turf, scraping by as a foreclosure profiteer. It's a grubby business, but a safe one—until Ted's case sourcer, a mostly reformed small-time conman named Richie Rubiano, turns up murdered shortly after tipping Ted off to an improbably lucrative lead.
With Richie's widow on his back and shadows of the past popping up at every turn, Ted realizes he's gotten himself embroiled in a murder investigation. His quest for the truth will take him all over Queens, plunging him into the machinations of greedy developers, mobsters, enraged activists, old litigator foes and old-school New York City operators.
Michael Sears' first novel, the best-seller BLACK FRIDAYS, a financial thriller with heart, took the Shamus award and was short-listed for the Edgar and three other major awards. MORTAL BONDS, the critically-acclaimed second novel in the Jason Stafford series, won the Silver Falchion at Killer Nashville. Continuing the series, LONG WAY DOWN, was described as "one of the best thrillers of 2015." SAVING JASON is the fourth in the series.
Tower of Babel begins a brand new series, exploring the world of Queens, NY — its denizens, their tormentors, and their heroes.
Until 2005, Mr. Sears was a Managing Director for two different Wall Street firms, where he worked in the bond market for twenty years and, earlier, in foreign exchange and derivatives. Prior to returning to Columbia University for his MBA, he was, for eight years, a professional actor appearing at the Shakespeare Theatre of Washington (Folger Theatre), Playwright's Theater of Washington, New Jersey Shakespeare Festival, The Comedy Stage Co., and, in the course of a single year, every soap opera shot in New York City.
He is married to the artist and poet, Barbara Segal.  Together with the not-altogether-domesticated cat, Penelope, they live in Sea Cliff, NY, within sight of the towers of New York.
Hank Phillippi Ryan is the USA Today bestselling author of 12 thrillers, winning the most prestigious awards in the genre: five Agathas, four Anthonys, and the coveted Mary Higgins Clark Award. She is also on-air investigative reporter for Boston's WHDH-TV, with 37 EMMYs and dozens more journalism honors. Book critics call her "a master of suspense," "a superb and gifted storyteller," and she's the only author to have won the Agatha in four different categories: Best First, Best Novel, Best Short Story and Best Non-Fiction. Her 2019 standalone, THE MURDER LIST, won the Anthony Award for Best Novel, and is an Agatha, Macavity and Mary Higgins Clark Award nominee. International bestseller A.J. Finn says, "exciting, explosive, relentless," and the Library Journal starred review calls it "A must-read." Hank's newest novel is the chilling psychological standalone The First to Lie, now nominated for the prestigious Mary Higgins Clark Award. The Publishers Weekly starred review says "Stellar… Hank Phillippi Ryan could win a sixth Agatha with this one." and bestseller Sarah Pekkanen says "Book clubs will gobble it up."
Hank is a founder of MWA University and National Sisters in Crime past president. Visit Hank online at HankPhillippiRyan.com, on Twitter @HankPRyan, on Instagram @hankpryan and on Facebook at HankPhillippiRyanAuthor.
*It is not necessary to have a Facebook account to watch our author programs.  They are also available to view afterwards on FB and Youtube.