When:
August 9, 2020 @ 1:00 pm – 2:00 pm
2020-08-09T13:00:00-07:00
2020-08-09T14:00:00-07:00
Where:
The Poisoned Pen Bookstore
4014 N Goldwater Blvd
Contact:
The Poisoned Pen Bookstore
4809472974
Virtual Event:
Mark Billingham

discusses CRY BABY with special guest moderator,

Lee Child

!
Purchase a copy of Cry Baby and receive an invitation and password to attend this special online event!
Mark Billingham. Cry Baby (Grove/Atlantic, $26.00 Unsigned). The latest thriller from internationally bestselling author Mark Billingham takes us back to the origins of Tom Thorne.
In the summer of 1996, two boys run from a playground into the adjoining woods, but only one comes out. DS Tom Thorne takes on a case that quickly spirals out of control when two people connected with the missing boy are murdered. As London prepares to host the European Soccer Championships, Thorne fights to keep on top of a baffling investigation while also dealing with the ugly fallout of his broken marriage.
A prequel to Billingham's acclaimed debut Sleepyhead―which the Times voted "one of the 100 books that had shaped the decade"―this compelling novel highlights the case that shaped the career of one of British crime fiction's most iconic characters.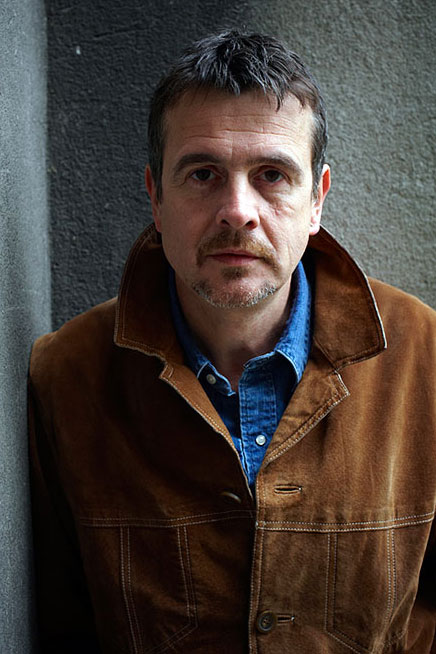 Mark Billingham was born and brought up in Birmingham. Having worked for some years as an actor and more recently as a TV writer and stand-up comedian his first crime novel was published in 2001.
Sleepyhead was an instant bestseller in the UK. It has been sold widely throughout the world and was published in the USA in the summer of 2002.
The series of crime novels featuring London-based detective Tom Thorne continued with Scaredy Cat and was followed by Lazybones, The Burning Girl, Lifeless, Buried, Death Message, Bloodline, From The Dead, Good As Dead, The Dying Hours, The Bones Beneath, Time Of Death, Love Like Blood , The Killing Habit and the most recent, Their Little Secret. The next Tom Thorne thriller will be published in July 2020. Mark is also the author of the standalone novels In The Dark, Rush Of Blood and Die Of Shame.
An acclaimed television series based on the Thorne novels was screened on Sky One in Autumn 2010, starring David Morrissey as Tom Thorne. A series based on the novels In The Dark and Time Of Death was screened on BBC1 in 2017.
Mark lives in London with his wife and two children. He is currently writing his next novel.
Lee Child was born in 1954 in Coventry, England, but spent his formative years in the nearby city of Birmingham. By coincidence he won a scholarship to the same high school that JRR Tolkien had attended. He went to law school in Sheffield, England, and after part-time work in the theater he joined Granada Television in Manchester for what turned out to be an eighteen-year career as a presentation director during British TV's "golden age." During his tenure his company made Brideshead Revisited, The Jewel in the Crown, Prime Suspect, and Cracker. But he was fired in 1995 at the age of 40 as a result of corporate restructuring. Always a voracious reader, he decided to see an opportunity where others might have seen a crisis and bought six dollars' worth of paper and pencils and sat down to write a book,Killing Floor, the first in the Jack Reacher series.
Killing Floor was an immediate success and launched the series which has grown in sales and impact with every new installment. Forbes calls it "The Strongest Brand in Publishing."
Lee has several homes—a house in Wyoming, an apartment in Manhattan, a country house in England and the south of France, and whatever airplane cabin he happens to be in while traveling between them. In the US he drives a supercharged Jaguar, which was built in Jaguar's Browns Lane plant, thirty yards from the hospital in which he was born.
Lee spends his spare time reading, listening to music, and watching the Yankees, Aston Villa, or Marseilles soccer. He is married with a grown-up daughter. He is tall and slim, despite an appalling diet and a refusal to exercise.