When:
March 26, 2021 @ 1:00 pm – 2:00 pm
2021-03-26T13:00:00-07:00
2021-03-26T14:00:00-07:00
Contact:
Patrick Millikin
480 947 2974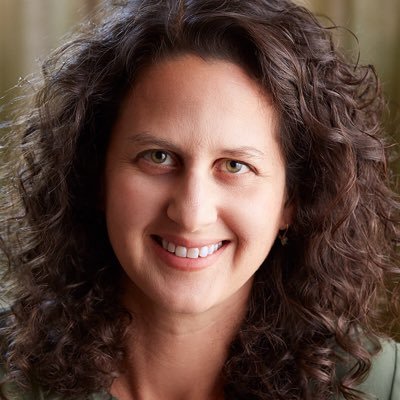 Jillian Cantor. Half-Life (Harper, $16.99 unsigned copies). The USA Today bestselling author of In Another Time reimagines the pioneering, passionate life of Marie Curie using a parallel structure to create two alternative timelines, one that mirrors her real life, one that explores the consequences for Marie and for science if she'd made a different choice.
In Poland in 1891, Marie Curie (then Marya Sklodowska) was engaged to a budding mathematician, Kazimierz Zorawski. But when his mother insisted she was too poor and not good enough, he broke off the engagement. A heartbroken Marya left Poland for Paris, where she would attend the Sorbonne to study chemistry and physics. Eventually Marie Curie would go on to change the course of science forever and be the first woman to win a Nobel Prize.But what if she had made a different choice?
What if she had stayed in Poland, married Kazimierz at the age of twenty-four, and never attended the Sorbonne or discovered radium? What if she had chosen a life of domesticity with a constant hunger for knowledge in Russian Poland where education for women was restricted, instead of studying science in Paris and meeting Pierre Curie?Entwining Marie Curie's real story with Marya Zorawska's fictional one, Half Life explores loves lost and destinies unfulfilled—and probes issues of loyalty and identity, gender and class, motherhood and sisterhood, fame and anonymity, scholarship and knowledge. Through parallel contrasting versions of Marya's life, Jillian Cantor's unique historical novel asks what would have happened if a great scientific mind was denied opportunity and access to education. It examines how the lives of one remarkable woman and the people she loved – as well as the world at large and course of science and history—might have been irrevocably changed in ways both great and small.
Jillian Cantor has a BA in English from Penn State University and an MFA from the University of Arizona. She is the USA Today and internationally bestselling author of eleven novels for teens and adults, which have been chosen for LibraryReads, Indie Next, Amazon Best of the Month, and have been translated into 13 languages. Jillian's next historical novel for adults, Half Life, will be out in March 2021, followed by Beautiful Little Fools in January 2022. Born and raised in a suburb of Philadelphia, Cantor currently lives in Arizona with her husband and two sons.
Nuala O'Connor. Nora: A Love Story of Nora and James Joyce (Harper Collins, $16.99 unsigned). Dublin, 1904. Nora Joseph Barnacle is a twenty-year-old from Galway working as a maid at Finn's Hotel. She enjoys the liveliness of her adopted city and on June 16—Bloomsday—her life is changed when she meets Dubliner James Joyce, a fateful encounter that turns into a lifelong love. Despite his hesitation to marry, Nora follows Joyce in pursuit of a life beyond Ireland, and they surround themselves with a buoyant group of friends that grows to include Samuel Beckett, Peggy Guggenheim, and Sylvia Beach. But as their life unfolds, Nora finds herself in conflict between their intense desire for each other and the constant anxiety of living in poverty throughout Europe. She desperately wants literary success for Jim, believing in his singular gift and knowing that he thrives on being the toast of the town, and it eventually provides her with a security long lacking in her life and his work. So even when Jim writes, drinks, and gambles his way to literary acclaim, Nora provides unflinching support and inspiration, but at a cost to her own happiness and that of their children.
With gorgeous and emotionally resonant prose, Nora is a heartfelt portrayal of love, ambition, and the quiet power of an ordinary woman who was, in fact, extraordinary.
Acclaimed Irish novelist Nuala O'Connor's bold reimagining of the life of James Joyce's wife, muse, and the model for Molly Bloom in Ulysses is a "lively and loving paean to the indomitable Nora Barnacle" (Edna O'Brien).
Nuala O'Connor lives in Co. Galway, Ireland. In 2019 she won the James Joyce Quarterly competition to write the missing story from Dubliners, 'Ulysses'. Her fourth novel, Becoming Belle, was recently published to critical acclaim in the US, Ireland and the UK. Her forthcoming novel is about Nora Barnacle, wife and muse to James Joyce. Nuala is editor at flash e-zine Splonk.