When:
July 14, 2020 @ 6:00 pm – 7:00 pm
2020-07-14T18:00:00-07:00
2020-07-14T19:00:00-07:00
Where:
The Poisoned Pen Bookstore
4014 N Goldwater Blvd
Contact:
The Poisoned Pen Bookstore
4809472974
Virtual Event:  Jeff Abbott , Ellison Cooper and Glen Erik Hamilton in conversation with Barbara Peters. Watch the program online on Facebook Live!
Jeff Abbott discusses Never Ask Me (Grand Central, $27.00 Signed). Each of us has a question we dread. When the simple community of Lakehaven is shaken by a violent crime, doubts begin to arise among the locals about whom they can trust.
In a quiet neighborhood in the wealthy Austin suburb of Lakehaven, the body of Danielle Roberts is discovered on a park bench. Danielle was a beloved member of the community, an adoption consultant who delivered the joy of parenthood to a number of local families. Her murder shocks Lakehaven.
Perhaps no other family is as crushed as the Pollitts, who lived two houses down from Danielle and thought of her almost like family. Her death becomes the catalyst for a maelstrom of suspicion and intrigue. You have been told a huge lie, an anonymous email charges the son, Grant. No one can learn the truth now, thinks the father, Kyle. Never ask me what I'd do to protect my family, resolves the wife, Iris. I'll do whatever it takes to save him, vows the daughter, Julia, of Danielle's grieving teenage son.
The Pollitts always thought they'd always be there for each other. When each begins to suspect the others of the unimaginable, the strength of their bonds will be tested in extraordinary new ways. The latest from New York Times bestselling author Jeff Abbott ishis most suspenseful thriller yet: a riveting tale of the dangerous secrets one family has concealed — and what happens when the question each Pollitt hoped they'd never be asked threatens to expose their darkest truths.
Ellison Cooper discusses Cut To The Bone(Minotaur, $27.99 Signed). In Ellison Cooper's new standalone novel Cut to the Bone, a bus full of high school students has disappeared from Washington D.C. and FBI neuroscientist Sayer Altair must hunt down the culprit who has a link to her own past.
After grieving the death of her fiancé and almost losing her job, Agent Sayer Altair is finally starting to rebuild her life. Her research into the minds of psychopaths is breaking new ground and her strange little family is thriving. But Sayer's newfound happiness is threatened when she is called in to investigate a girl's body left inside a circle of animal figurines below a cryptic message written in blood. When they discover that the dead girl is one of twenty-four missing high school students, Sayer quickly realizes that nothing in this case is what it seems.
As the investigation draws her in to a tangled web of fake identities and false leads, the trail soon begins to point directly to her own life. Now, Sayer must confront her painful past to uncover her connection to the deranged killer if she hopes to save the missing teens and protect everything that she loves.
Glen Erik Hamilton discusses A Dangerous Breed (William Morrow, $27.99 Signed). Van Shaw's past and present collide when an ingenious blackmailer pushes him to the brink in this electrifying fifth novel in Glen Erik Hamilton's gritty and emotionally powerful thriller series.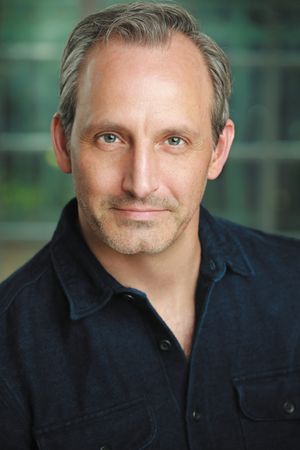 An invitation addressed to his long-dead mother sparks Van Shaw's curiosity about the woman he barely knew. As he digs into young Moira Shaw's past, he uncovers startling details about her life, including her relationship to a boy named Sean Burke—a boy Moira may have been seeing when she became pregnant. Could this Burke be the biological father who abandoned Van before he was born? Although Van knows all too well that some doors shouldn't be opened, he decides to investigate the man—only to discover that Burke has an even darker family history than Van's own.
But Van's got more immediate problems. His friend Hollis is in a jam, and helping him out accidentally steers Van into the path of a master extortionist named Bilal Nath.  Nath demands that the talented thief mastermind a daring heist targeting a Seattle biotechnology firm, or the blackmailer will destroy the lives of people Van loves. Will Van be forced to steal a viral weapon with the potential to kill thousands?
With Bilal Nath coercing him into a possible act of domestic terrorism, Van turns to his formidable crew of lawbreaking friends—including Hollis, Big Will Willard, and Willard's sly and seductive niece Elana—for help. Yet even this team may not be enough. To outwit a brilliant sociopath, Van might just need a cold-blooded killer . . . a criminal whose blood may run through his own veins.