When:
April 6, 2021 @ 6:00 pm – 7:00 pm
2021-04-06T18:00:00-07:00
2021-04-06T19:00:00-07:00
Contact:
Patrick Millikin
4809472974
Virtual Event: Flynn Berry discusses Northern Spy with author Adrian McKinty
Flynn Berry. Northern Spy (Viking, $26.00 Signed). The acclaimed author of Under the Harrow and A Double Life returns with her most thrilling novel to date: the story of two sisters who become entangled with the IRA
A producer at the BBC and mother to a new baby, Tessa is at work in Belfast one day when the news of another raid comes on the air. The IRA may have gone underground in the two decades since the Good Friday Agreement, but they never really went away, and lately bomb threats, security checkpoints, and helicopters floating ominously over the city have become features of everyday life. As the news reporter requests the public's help in locating those responsible for the robbery, security footage reveals Tessa's sister, Marian, pulling a black ski mask over her face.
The police believe Marian has joined the IRA, but Tessa is convinced she must have been abducted or coerced; the sisters have always opposed the violence enacted in the name of uniting Ireland. And besides, Marian is vacationing on the north coast. Tessa just spoke to her yesterday.
When the truth about Marian comes to light, Tessa is faced with impossible choices that will test the limits of her ideals, the bonds of her family, her notions of right and wrong, and her identity as a sister and a mother. Walking an increasingly perilous road, she wants nothing more than to protect the one person she loves more fiercely than her sister: her infant son, Finn.
Riveting, atmospheric, and exquisitely written, Northern Spy is at once a heart-punding story of the contemporary IRA and a moving portrait of sister- and motherhood, and of life in a deeply divided society.
Flynn Berry is the author of Under the Harrow, A Double Life, and Northern Spy. Both of her novels were New York Times Editors' Choices, and Under the Harrow won the Edgar award for best first novel. Her work has been translated into seventeen languages. She is a graduate of Brown University and the Michener Center for Writers, and the recipient of a Yaddo fellowship.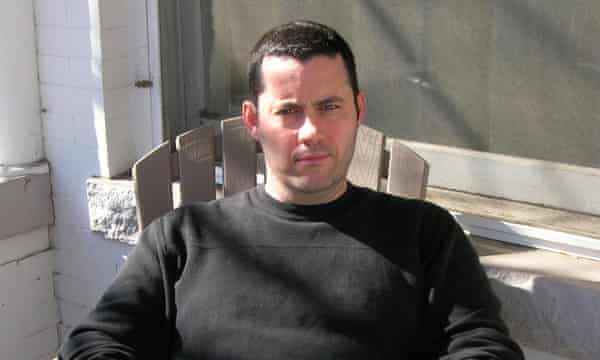 Adrian McKinty was born and grew up in a working class housing project in Belfast, Northern Ireland during the worst decades of the Troubles. He attended Oxford University on a full scholarship to study philosophy. He fell in love with a girl there and followed her to New York City where he worked as an illegal in bars and building sites and as a Teamster driver for three years before marrying the girl and becoming a US citizen. He taught high school in Denver and Boulder before moving to Melbourne Australia where he decided to write full time.
His Sean Duffy series has currently sold in excess of 250,000 copies since its debut in 2012.
In the last 12 months Adrian's books have been shortlisted for the Edgar Award, Dagger Award, Anthony Award, Theakston Crime Novel of the Year Award, the Ned Kelly Award and the Prix SNCF.