When:
September 15, 2020 @ 3:00 pm – 4:00 pm
2020-09-15T15:00:00-07:00
2020-09-15T16:00:00-07:00
Where:
Virtual Event
www.facebook.com/thepoisonedpenbookstore/live
Virtual Event: Bradford Morrow discusses The Forger's Daughter with his editor, Otto Penzler! Watch the event on Facebook Live!
Bradford Morrow discusses The Forger's Daughter (Grove/Atlantic, $26.00 Signed). When a scream shatters the summer night outside their country house in the Hudson Valley, reformed literary forger Will and his wife Meghan find their daughter Maisie shaken and bloodied, holding a parcel her attacker demanded she present to her father. Inside is a literary rarity the likes of which few have ever handled, and a letter laying out impossible demands regarding its future.
After twenty years of living life on the straight and narrow, Will finds himself drawn back to forgery, ensnared in a plot to counterfeit the rarest book in American literature: Edgar Allan Poe's first,Tamerlane, of which only a dozen copies are known to have survived. Until now. Facing threats to his life and family, coerced by his former nemesis and fellow forger Henry Slader, Will must rely on the artistic skills of his older daughter Nicole to help create a flawless forgery of this stolen Tamerlane, the Holy Grail of American letters.
Part mystery, part case study of the shadowy side of the book trade, and part homage to the writer who invented the detective tale,The Forger's Daughter portrays the world of literary forgery as diabolically clever, genuinely dangerous, and inescapable, it would seem, to those who have ever embraced it.
Bradford Morrow has lived for the past thirty years in New York City and rural upstate New York, though he grew up in Colorado and lived and worked in a variety of places in between. While in his mid-teens, he traveled through rural Honduras as a member of the Amigos de las Americas program, serving as a medical volunteer in the summer of 1967. The following year he was awarded an American Field Service scholarship to finish his last year of high school as a foreign exchange student at a Liceo Scientifico in Cuneo, Italy. In 1973, he took time off from studying at the University of Colorado to live in Paris for a year. After doing graduate work on a Danforth Fellowship at Yale University, he moved to Santa Barbara, California, to work as a rare book dealer. In 1981 he relocated to New York City to the literary journal Conjunctions, which he founded with the poet Kenneth Rexroth, and to write novels. He and his two cats divide their time between NYC and upstate New York.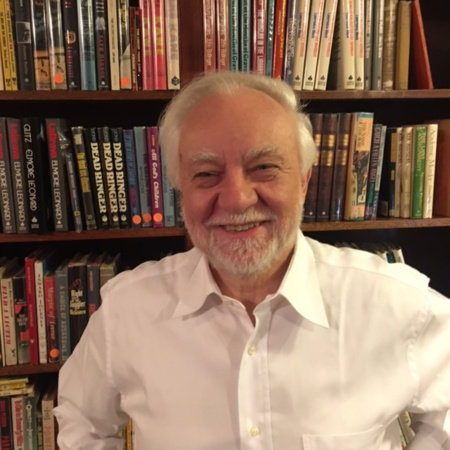 Otto Penzler, proprietor of The Mysterious Bookshop in New York City, founded The Mysterious Press in 1975, now an imprint at Grove/Atlantic, and publishes classic crime fiction through MysteriousPress.com. Penzler has won two Edgar Awards, MWA's Ellery Queen Award and the Raven. He has been given Lifetime Achievement awards by Noircon and The Strand Magazine. His new company, Penzler Publishers, launched its imprint American Mystery Classics in October 2018; it is devoted to reissuing classic American mysteries in hardcover and paperback.