When:
August 25, 2020 @ 6:00 pm – 7:00 pm
2020-08-25T18:00:00-07:00
2020-08-25T19:00:00-07:00
Where:
Virtual Event
www.facebook.com/thepoisonedpenbookstore/live
Contact:
The Poisoned Pen Bookstore
4809472974
Virtual Event: Sandra Brown discusses Thick As Thieves with guest host Linda Castillo! Watch the program on Facebook Live!
Sandra Brown. Thick as Thieves (Grand Central, $28.00 Signed). In this tantalizing thriller from a #1 New York Times bestselling author, a woman uncovers lifelong secrets as she searches for the truth behind her father's involvement in a heist gone wrong.
Twenty years ago in the dead of night, four seemingly random individuals pulled the ultimate heist and almost walked away with half a million dollars. But by daybreak, their plan had been shot to hell. One of them was in the hospital. One was in jail. One was dead. And one got away with it.
Arden Maxwell, the daughter of the man who disappeared all those years ago — presumably with the money, after murdering his accomplice — has never reconciled with her father's abandonment of her and her sister. After countless personal setbacks she decides to return to her family home near mysterious Caddo Lake, and finally get answers to the many questions that torment her. Little does she know, two of her father's co-conspirators — a war hero and a corrupt district attorney — are watching her every move.
Ledge Burnet, a rebellious teen at the time of the heist, evaded his jail sentence by enlisting in the army. Now he's back in town to care for his ailing father — and to keep his eye on the county's corrupt district attorney, whom he suspects was the real murderer. Although the two are bound to silence because of the crime they committed together, each has spent years waiting and hoping that the other will make a fatal misstep. But the arrival of their elusive accomplice's daughter, Arden, who may know more about the missing money than she's telling, sets them both on red alert. She ignites Ledge's determination to expose the D.A.'s treachery . . . and sparks a desire he wishes to deny.
Sandra Brown is the author of seventy New York Times bestsellers, including Tailspin, Seeing Red, Sting, Mean Streak, Friction, Deadline, and Rainwater.
Writing professionally since 1981, Brown has published over seventy-five novels and has upwards of eighty million copies of her books in print worldwide. Her work has been translated into thirty-four languages.
Her episode on truTV's "Murder by the Book" premiered the series in 2008. She appeared in 2010 on Investigation Discovery's series, "Hardcover Mysteries." Television movies have been made of her novels French Silk, Smoke Screen, and Ricochet.
Brown holds an honorary Doctorate of Humane Letters from Texas Christian University, where she and her husband Michael Brown, have instituted the ELF, a scholarship awarded annually. She has served as president of Mystery Writers of America, and in 2008 she was named Thriller Master, the top award given by the International Thriller Writer's Association. Other honors include the Texas Medal of Arts Award for Literature and the Romance Writers of America's Lifetime Achievement Award. In 2011 she went on a USO tour to Afghanistan.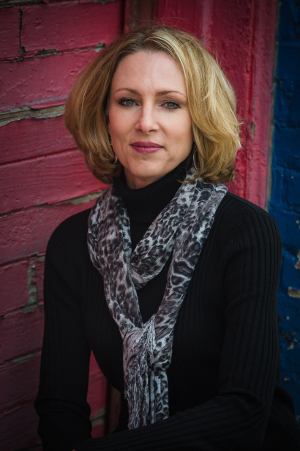 Originally from Ohio where her Amish thrillers are set, Linda Castillo knew from an early age that she wanted to be a writer–and penned her first novel at the age of thirteen.  She's published thirty books for three New York publishing houses and won numerous industry awards, including a nomination by the International Thriller Writers for Best Hardcover, the Golden Heart, the Daphne du Maurier Award of Excellence, and a nomination for the prestigious Rita.
Her debut thriller, Sworn to Silence, garnered starred reviews from Library Journal, Publisher's Weekly, and Booklist–and spent four weeks on the New York Times bestseller list.  The following books in the series also hit the NYT and USA Today lists and became international bestsellers.  Sworn to Silence was recently adapted into a two-hour original movie re-titled An Amish Murder and starring Neve Campbell as Kate Burkholder.
In her spare time, Linda enjoys trail riding, and dabbles in barrel racing.  She resides in Texas with her husband, two rescued Blue Heelers, and two Appaloosa horses.  She's currently at work on her next novel, a thriller set in Amish Country and featuring Chief of Police Kate Burkholder.

Contact her at books@lindacastillo.com