When:
January 15, 2021 @ 5:00 pm – 6:00 pm
2021-01-15T17:00:00-07:00
2021-01-15T18:00:00-07:00
Where:
Virtual Event
www.facebook.com/thepoisonedpenbookstore/live
Contact:
Patrick Millikin
4809472974
Virtual Event: Reavis Wortham discusses his new Texas Red River mystery, Laying Bones.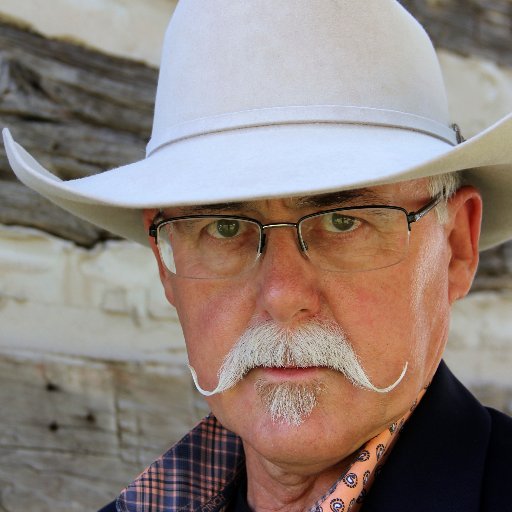 Reavis Wortham. Laying Bones (Poisoned Pen Press/Sourcebooks, $15.99). The stakes don't get much higher than murder…
It's January 1969 in the small rural community of Center Springs, Texas. Constable Ned Parker is looking into the seemingly accidental death of his nephew R .B., who was found in his overturned pickup near Sanders Creek bridge. At first it appears that R. B. drowned in the shallow water, but something doesn't add up for Ned, who begins turning over stones in search of what really happened the night R. B. died.
Eventually, the investigation leads Ned back to the Starlite Club, a dangerous honky-tonk recently constructed in a no-man's land on the Lone Star side of the Red River. Although his investigation uncovers suspicious characters, drugs, and gambling, it's the series of murders that eliminated any potential witnesses to what happened to R. B. on that cold January night, that's the most troubling.
As he works his way through the cover-up, which leads all the way to the coroner's office, Ned finds himself involved in a high-stakes game of consequences with no good end in sight. Are the good citizens of Center Springs conspiring against Constable Parker in his search for the truth?
Spur Award winner Reavis Z. Wortham retired in 2011 and now works harder than before as the author of the critically acclaimed Red River historical mystery series. Kirkus Reviews listed his first novel, The Rock Hole, as one of their Top 12 Mysteries of 2011. True West Magazine included Dark Places as one of 2015's Top 12 Modern Westerns. The Providence Journal writes, "This year's Unraveled is a hidden gem of a book that reads like Craig Johnson's Longmire on steroids." Wortham's new high octane contemporary western series from Kensington Publishing featuring Texas Ranger Sonny Hawke kicked off in 2017 with the publication of Hawke's Prey. The fourth Sonny Hawke thriller, Hawke's Fury, was published in June 2020. In 2019, the Western Writers Association presented Hawke's War with the Spur Award in the WWA Best Mass Market Paperback category. The next Red River Mystery, Laying Bones, will be published in January 2021.
Champion Mojo Storyteller Joe R. Lansdale has written novels and stories in many genres, including Western, horror, science fiction, mystery, and suspense. He has also written for comics as well as "Batman: The Animated Series." As of 2018, he has written 45 novels and published 30 short-story collections along with many chapbooks and comic-book adaptations. His stories have won ten Bram Stoker Awards. a British Fantasy Award, an Edgar Award, a World Horror Convention Grand Master Award, a Sugarprize, a Grinzane Cavour Prize for Literature, a Spur Award, and a Raymond Chandler Lifetime Achievement Award. He has been inducted into The Texas Literary Hall of Fame, and several of his novels have been adapted to film.
Frequent features of Lansdale's writing are usually deeply ironic, strange or absurd situations or characters, such as Elvis Presley and John F. Kennedy battling a soul-sucking Egyptian mummy in a nursing home (the plot of his Bram Stoker Award-nominated novella, Bubba Ho-Tep, which was made into a movie by Don Coscarelli). He is the winner of the British Fantasy Award, the American Horror Award, the Edgar Award, and ten Bram Stoker Awards.
His Hap and Leonard series of ten novels, four novellas, and three short-story collections feature two friends, Hap Collins and Leonard Pine, who live in the fictional town of Laborde, in East Texas, and find themselves solving a variety of often unpleasant crimes. The characters themselves are an unlikely pairing; Hap is a white, working-class laborer in his mid-forties who once protested against the war in Vietnam and spent time in federal prison rather than be drafted; Leonard is a gay, black Vietnam vet. Both of them are accomplished fighters, and the stories (told from Hap's narrative point of view) feature a great deal of violence, profanity, and sex. Lansdale paints a picture of East Texas which is essentially "good" but blighted by racism, ignorance, urban and rural deprivation, and government corruption. Some of the subject matter is extremely dark, and includes scenes of brutal violence. These novels are also characterized by sharp humor and "wisecracking" dialogue. These books have been adapted into a TV series for the SundanceTV channel and a series of graphic novels began publication in 2017. Season 2 of the television series is based on the second Hap and Leonard novel, Mucho Mojo, and season 3, which premiered on 3/7/18, is based on the third novel, The Two-Bear Mambo. Much of Lansdale's work has been issued and re-issued as limited editions by Subterranean Press and as trade paperbacks by Vintage Crime/Black Lizard Publications. His current new-release publisher is Mulholland Books. Lansdale also publishes with Dark Regions Press and Tachyon Publications, and with his daughter Kasey he has started a new publishing company called Pandi Press to control the re-issue and publishing of his older works.