When:
September 23, 2020 @ 5:00 pm – 6:00 pm
2020-09-23T17:00:00-07:00
2020-09-23T18:00:00-07:00
Where:
Virtual Event
www.facebook.com/thepoisonedpenbookstore/live
Virtual Event: Mark Pryor discusses The French Widow  Watch the program on Facebook Live!*
Mark Pryor discusses The French Widow (Seventh Street, $15.95). A young American woman is attacked at a historic Paris chateau and four paintings are stolen the same night, drawing Hugo Marston into a case where everyone seems like a suspect. To solve this mystery Hugo must crack the secrets of the icy and arrogant Lambourd family, who seem more interested in protecting their good name than future victims. Just as Hugo thinks he's close, some of the paintings mysteriously reappear, at the very same time that one of his suspects goes missing.
While under pressure to catch a killer, Hugo also has to face the consequences of an act some see as heroic, but others believe might have been staged for self-serving reasons. This puts Hugo under a media and police spotlight he doesn't want, and helps the killer he's hunting mark him as the next target….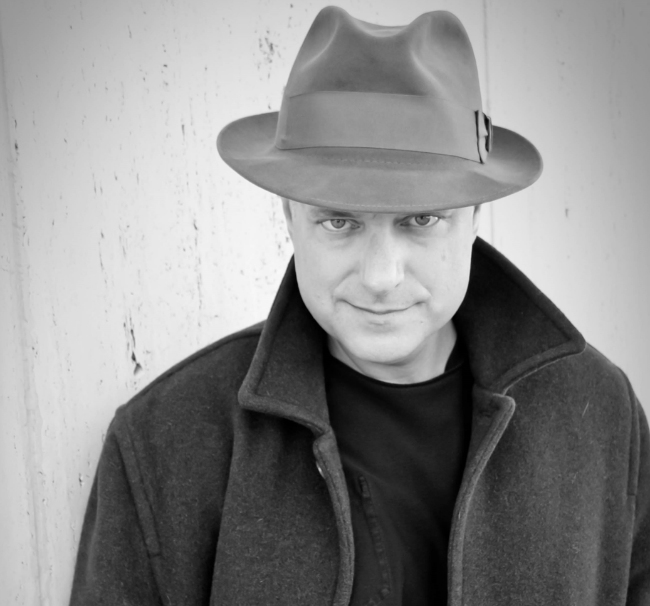 Mark Pryor grew up in Hertfordshire, England, and now lives in Austin, Texas, with his wife and three young children. Over the years, he has been many things: ski instructor, journalist, personal trainer, and bra folder (he lasted one day: fired for giggling at the ridiculousness of the job.  If it's any excuse, he was just nineteen years old.)

His first real career was as a newspaper reporter in Colchester, Essex.  There, he covered the police and crime beat for almost two years.  He also wrote stories on foreign assignments, including accounts from Northern Ireland while with the British Army, and from Romania where he covered the first-anniversary celebrations of that country's revolution.
Mark moved to America in 1994, mostly for the weather.  He attended journalism school at the University of North Carolina, in Chapel Hill, and then law school at Duke University, graduating with honors and a lot of debt. And one helluva wife.
He is currently an Assistant District Attorney with the Travis County DA's office.  Or, as he tells his kids, "I help catch bad guys."  Simplistic, yes, but you try explaining the judicial system to six-year-old twins! While writing mystery novels he has prosecuted a Mexican Mafia enforcer, murderers, rapists, and robbers. Or, as he puts it: "By day I solve crimes, and by night I commit them!"
*You do not need to have a Facebook account to watch our live videos