When:
February 15, 2021 @ 6:00 pm – 7:00 pm
2021-02-15T18:00:00-07:00
2021-02-15T19:00:00-07:00
Where:
Virtual Event
www.facebook.com/thepoisonedpenbookstore/live
Contact:
Patrick Millikin
480 947 2974
Virtual Event: Mark Greaney discusses his 20th book (and the 10th volume in the Gray Man series), Relentless. Expect some very special guests!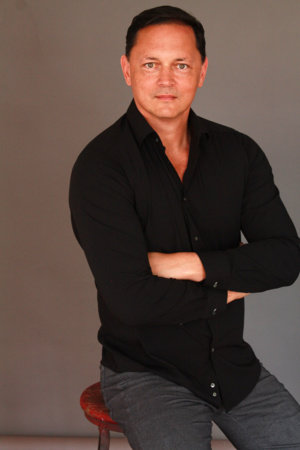 Mark Greaney. Relentless (Putnam, $28.00 Signed). The Gray Man's search for missing intelligence agents plunges him deep into a maelstrom of trouble in the latest entry in the #1 New York Times bestselling series.
The first agent disappearance was a puzzle.
The second was a mystery.
The third was a conspiracy.
Intelligence operatives around the world are disappearing. When a missing American agent re-appears in Venezuela, Court Gentry, the Gray Man, is dispatched to bring him in, but a team of assassins has other ideas. Court escapes with his life and a vital piece of intelligence.
Meanwhile, CIA agent Zoya Zakharova is in Berlin. Her mission: to infiltrate a private intelligence firm with some alarming connections. The closer she gets to answers, the less likely she is to get out alive.
Court and Zoya are just two pieces on this international chessboard, and they're about to discover one undeniable truth—sometimes capturing a king requires sacrificing some pawns.
Mark Greaney's debut international thriller, THE GRAY MAN, was published in 2009 and became a national bestseller and a highly sought-after Hollywood property.
Eight subsequent Gray Man novels have been released to date, including his latest, ONE MINUTE OUT, a #1 NYT Bestseller.
Mark is also the #1 New York Times bestselling author or coauthor of seven Tom Clancy novels, including his most recent TOM CLANCY TRUE FAITH AND ALLEGIANCE. He collaborated with Tom Clancy on three Jack Ryan novels before Tom's death in 2013.
On July 16th, 2019, RED METAL, a military thriller written by Mark Greaney and Lt Col Hunter R. Rawlings, USMC, was an instant New York Times bestseller.
Mark's books are published in several languages and are also available as audiobooks.
A feature film adaptation of THE GRAY MAN is in development at Netflix, with Ryan Gosling in the title role.
In his research for the Gray Man and Jack Ryan novels he has traveled to dozens of countries, visited the Pentagon, military bases, and many Washington, D.C. Intelligence agencies, and trained alongside military and law enforcement in the use of firearms, battlefield medicine, and close-range combative tactics.
Mark lives in Memphis, Tennessee with his two Catahoula Leopard dogs, Lobo and Ziggy.