When:
November 16, 2020 @ 6:00 pm – 7:00 pm
2020-11-16T18:00:00-07:00
2020-11-16T19:00:00-07:00
Where:
Virtual Event
www.facebook.com/thepoisonedpenbookstore/live
Virtual Event: Marc Cameron discusses Tom Clancy: Shadow of the Dragon and  H. Ripley Rawlings discusses on Assault by Fire with special guest host Mark Greaney Watch the event on Facebook Live. Signed copies available for order!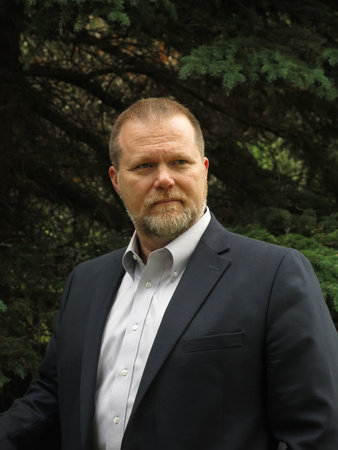 Marc Cameron. Tom Clancy: Shadow of the Dragon (Putnam, $29.95 includes signed letter). A missing Chinese scientist, unexplained noises emanating from under the Arctic ice, and a possible mole in American intelligence are just some of the problems that plague President Jack Ryan in the latest entry in Tom Clancy's #1 New York Times bestselling series.
Aboard an icebreaker in the Arctic Ocean a sonar operator hears an unusual noise coming from the ocean floor. She can't isolate it and chalks the event up to an anomaly in a newly installed system.
Meanwhile, operatives with the Chinese Ministry of State Security are dealing with their own mystery–the disappearance of brilliant but eccentric scientist, Liu Wangshu. They're desperate to keep his crucial knowledge of aerospace and naval technology out of their rivals' hands.
Finding Liu is too great an opportunity for any intelligence service to pass up, but there's one more problem. A high-level Chinese mole, codenamed Surveyor, has managed to infiltrate American Intelligence. President Jack Ryan has only one choice: send John Clark and his Campus team deep into China to find an old graduate student of the professor's who may hold the key to his whereabouts. It's a dangerous gamble, but with John Clark holding the cards, Jack Ryan is all in.
Author of the New York Times bestselling Jericho Quinn Thriller series, Marc Cameron's short stories have appeared in The Saturday Evening Post and BOYS LIFE magazine. In late 2016, he was chosen to continue the Tom Clancy Jack Ryan/Campus Thriller series. TOM CLANCY CODE OF HONOR released in November 19, 2019.
Cameron is a retired Chief Deputy U.S. Marshal who spent nearly thirty years in law enforcement. His assignments have taken him from Alaska to Manhattan, Canada to Mexico and dozens of points in between. He holds a second-degree black belt in Jujitsu and is a certified scuba diver and man-tracking instructor.
Originally from Texas, Cameron is an avid sailor and adventure motorcyclist.  His books often feature boats and bikes including OSI Agent Jericho Quinn's beloved BMW GS Adventure.
Cameron lives in the Alaska with his wife and BMW GS motorcycle. He enjoys hearing from readers.
H. Ripley Rawlings. Assault By Fire (Kensington, $8.99 unsigned). In the thrilling tradition of Red Dawn and The Dirty Dozen, this action-packed page-turner from Lt. Col. Hunter Ripley "Rip" Rawlings IV brings together insider military expertise with riveting suspense as special ops fighters must foil a surprise attack on American soil in a daring novel fans of Brad Thor and Tom Clancy will love!
ASSAULT BY SEA
U.S. Marine Tyce Asher knew his fighting days were over when he lost his leg in Iraq. He thought he'd never see action again—but when he hears secret espionage intel that a potential attack from Russia is imminent, Tyce knows he has to do everything he can to stop it.
ASSAULT BY LAND
With his history in the Middle East and connections to other veterans, Homeland Security enlists Tyce to coordinate reserve fighters and special ops teams to help prepare the nation for an uncertain future…
 
ASSAULT BY FIRE
It is a full-fledged potential invasion orchestrated by a Russian military mastermind hellbent on destruction.  With no time to lose, Tyce has to enlist every American he can find—seasoned vets, armchair warriors, backwoods hunters, even mountain moonshiners—to help protect their homeland.
Mark Greaney's debut international thriller, THE GRAY MAN, was published in 2009 and became a national bestseller and a highly sought-after Hollywood property.
Eight subsequent Gray Man novels have been released to date, including his latest, ONE MINUTE OUT, a #1 NYT Bestseller.
Mark is also the #1 New York Times bestselling author or coauthor of seven Tom Clancy novels, including his most recent TOM CLANCY TRUE FAITH AND ALLEGIANCE. He collaborated with Tom Clancy on three Jack Ryan novels before Tom's death in 2013.
On July 16th, 2019, RED METAL, a military thriller written by Mark Greaney and Lt Col Hunter R. Rawlings, USMC, was an instant New York Times bestseller.
Mark's books are published in several languages and are also available as audiobooks.
A feature film adaptation of THE GRAY MAN is in development at Netflix, with Ryan Gosling in the title role.
In his research for the Gray Man and Jack Ryan novels he has traveled to dozens of countries, visited the Pentagon, military bases, and many Washington, D.C. Intelligence agencies, and trained alongside military and law enforcement in the use of firearms, battlefield medicine, and close-range combative tactics.
Mark lives in Memphis, Tennessee with his two Catahoula Leopard dogs, Lobo and Ziggy.