When:
January 25, 2021 @ 7:00 pm – 8:00 pm
2021-01-25T19:00:00-07:00
2021-01-25T20:00:00-07:00
Where:
Virtual Event
www.facebook.com/thepoisonedpenbookstore/live
Contact:
Patrick Millikin
480 947 2974
Virtual Event: Kwei Quartey discusses Sleep Well My Lady with very special guest host, Michael Connelly!   Signed copies available.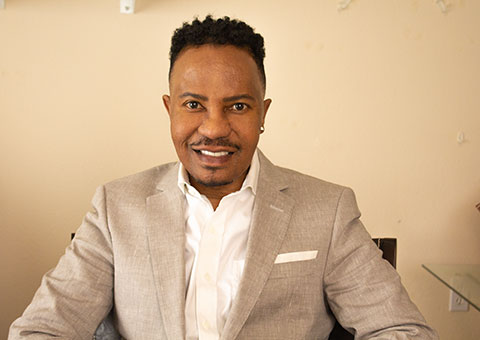 Kwei Quartey. Sleep Well My Lady (Soho Press, $27.95 Signed). In the follow-up to the acclaimed series debut The Missing American, PI Emma Djan investigates the death of a Ghanaian fashion icon and social media celebrity, Lady Araba.
Hard-hitting talk show host Augustus Seeza has become a household name in Ghana, though notorious for his lavish overspending, alcoholism, and womanizing. He's dating the imposing, beautiful Lady Araba, who leads a selfmade fashion empire. Fearing Augustus is only after her money, Araba's religious family intervenes to break them up. A few days later, just before a major runway show, Araba is found murdered in her bed. Her driver is arrested after a hasty investigation, but Araba's favorite aunt, Dele, suspects Augustus Seeza was the real killer.
Almost a year later, Dele approaches Emma Djan, who has finally started to settle in as the only female PI at her agency. To solve Lady Araba's murder, Emma must not only go on an undercover mission that dredges up trauma from her past, but navigate a long list of suspects with strong motives. Emma quickly discovers that they are all willing to lie for each other—and that one may still be willing to kill.
Based in Pasadena, California, Kwei Jones Quartey, M.D. is a writer of African crime fiction. He practiced medicine for more than 20 years while simultaneously working as a writer, balancing the two careers by writing early mornings before clinic. However, in 2018, he made the decision to retire from medicine to write full time.
The son of a Black American mother and Ghanaian father, Dr. Quartey is a Ghanaian-American writer who grew up in both Ghana and the United States. His passion is to promote African American writers, African literature, African bestseller fiction, and African mystery writers.
Dr. Quartey feels that African mysteries (sometimes called "Sunshine Noir") deserve a seat at the table of international thrillers and mysteries. His novels are the only contemporary West African mystery series issued by major international publishers such as Penguin-Random House and Soho Press in the United States, and Allison & Busby in the United Kingdom.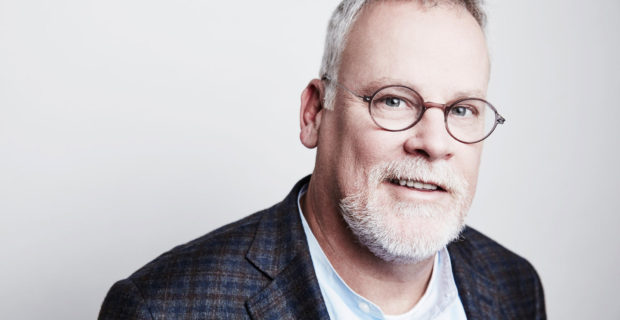 Michael Connelly was born in Philadelphia, PA on July 21, 1956. He moved to Florida with his family when he was 12 years old. Michael decided to become a writer after discovering the books of Raymond Chandler while attending the University of Florida. Once he decided on this direction he chose a major in journalism and a minor in creative writing — a curriculum in which one of his teachers was novelist Harry Crews.
After graduating in 1980, Connelly worked at newspapers in Daytona Beach and Fort Lauderdale, Florida, primarily specializing in the crime beat.  In Fort Lauderdale he wrote about police and crime during the height of the murder and violence wave that rolled over South Florida during the so-called cocaine wars. In 1986, he and two other reporters spent several months interviewing survivors of a major airline crash. They wrote a magazine story on the crash and the survivors which was later short-listed for the Pulitzer Prize for feature writing. The magazine story also moved Connelly into the upper levels of journalism, landing him a job as a crime reporter for the Los Angeles Times, one of the largest papers in the country, and bringing him to the city of which his literary hero, Chandler, had written.
Michael is the bestselling author of thirty-five novels and one work of non-fiction. With over eighty million copies of his books sold worldwide and translated into forty foreign languages, he is one of the most successful writers working today. His very first novel, The Black Echo, won the prestigious Mystery Writers of America Edgar Award for Best First Novel in 1992. In 2002, Clint Eastwood directed and starred in the movie adaptation of Connelly's 1998 novel, Blood Work. In March 2011, the movie adaptation of his #1 bestselling novel, The Lincoln Lawyer, hit theaters worldwide starring Matthew McConaughey as Mickey Haller. His most recent #1 New York Times bestsellers include Dark Sacred Night, Two Kinds Of Truth, The Late Show, The Wrong Side Of Goodbye, The Crossing, The Burning Room, The Gods of Guilt, and The Black Box. Michael's crime fiction career was honored with the Diamond Dagger from the CWA in 2018.
Michael is the executive producer of Bosch, an Amazon Studios original drama series based on his bestselling character Harry Bosch, starring Titus Welliver. Bosch streams on Amazon Prime Video. He is the creator and host of the podcast Murder Book. He is also the executive producer of the documentary films, Sound Of Redemption: The Frank Morgan Story and Tales of the American. He spends his time in California and Florida.
​