When:
September 29, 2020 @ 6:00 pm – 7:00 pm
2020-09-29T18:00:00-07:00
2020-09-29T19:00:00-07:00
Where:
Virtual Event
www.facebook.com/thepoisonedpenbookstore/live
Fluke joins us in person for a socially-distanced outdoor signing for her fans who can assemble in our parking lot. Admission to the signing line with purchase of the book. Masks will be required.
There will be a table of individually wrapped cupcakes. Plus Joanne is providing light-up champagne glasses for you to keep after you drink a bit of bubbly.
We will record a closed conversation with Fluke at 5:00 PM in our usual set up in the store so that her far flung fans can watch her discuss this new investigation then or later.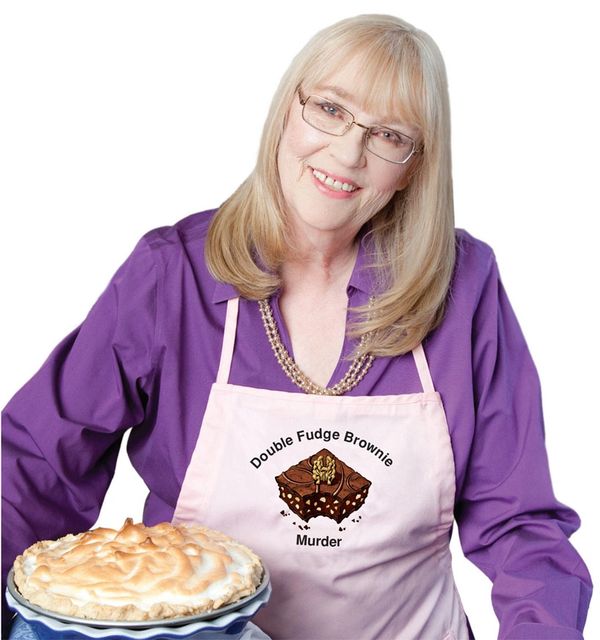 JoAnne Fluke. The Christmas Cupcake Murder (Kensington, $22.95 Signed). As December turns Lake Eden into the North Pole, the heat is on in Hannah Swensen's kitchen to honor two Christmas promises: baking irresistible holiday cupcakes and preventing a person who attempted murder from succeeding the second time around!
While Hannah speeds through a lengthy holiday checklist, drama in town grows like Santa's waistline on Christmas Eve. Her sister Andrea wants to stave off the blues by helping out at The Cookie Jar, Michele's love life is becoming complicated, Lisa needs Hannah's advice, and Delores has a Christmas secret she's not willing to share. But nothing dampens the holiday mood more than the chilling mystery surrounding the man found near death in an abandoned storefront two doors down from Hannah's bakery . . .
The befuddled John Doe can't recall a thing about himself—except for his unusual knowledge of restoring antique furniture. With a smattering of clues and barely enough time to frost Christmas cookies, Hannah must solve a deadly puzzle that could leave her dashing through the snow for her life!
Features Over a Dozen Cookie and Dessert Recipes from The Cookie Jar!
Like Hannah Swensen, Joanne Fluke grew up in a small town in rural Minnesota where her neighbors were friendly, the winters were fierce, and the biggest scandal was the spotting of unidentified male undergarments on a young widow's clothesline. She insists that there really are 10,000 lakes and the mosquito is NOT the state bird.
While pursuing her writing career, Joanne has worked as: a public school teacher, a psychologist, a musician, a private detective's assistant, a corporate, legal, and pharmaceutical secretary, a short order cook, a florist's assistant, a caterer and party planner, a computer consultant on a now-defunct operating system, a production assistant on a TV quiz show, half of a screenwriting team with her husband, and a mother, wife, and homemaker.
She now lives in Southern California with her husband, her kids, his kids, their three dogs, one elderly tabby, and several noisy rats in the attic.