When:
March 6, 2021 @ 1:00 pm – 2:00 pm
2021-03-06T13:00:00-07:00
2021-03-06T14:00:00-07:00
Contact:
Patrick Millikin
480 947 2974
Virtual Event: Chris Whitaker discusses We Begin at the End with Hank Phillippi Ryan.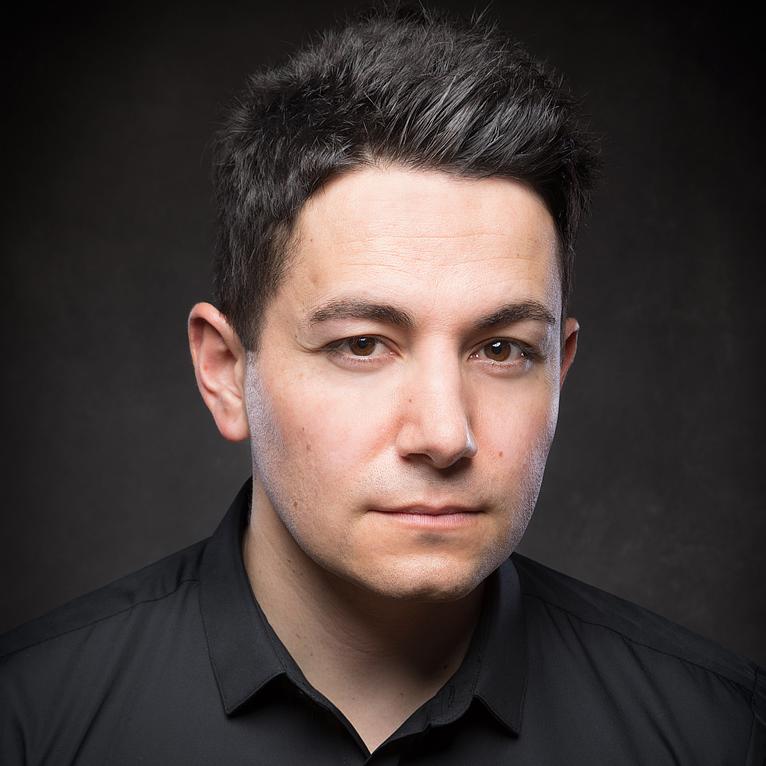 Chris Whitaker. We Begin at the End (Henry Holt, $28.00 unsigned) With We Begin at the End, Chris Whitaker has written an extraordinary novel about people who deserve so much more than life serves them. At times devastating, with flashes of humor and hope throughout, it is ultimately an inspiring tale of how the human spirit prevails and how, in the end, love—in all its different guises—wins.
There are two kinds of families: the ones we are born into and the ones we create.
Walk has never left the coastal California town where he grew up. He may have become the chief of police, but he's still trying to heal the old wound of having given the testimony that sent his best friend, Vincent King, to prison decades before. Now, thirty years later, Vincent is being released.
Duchess is a thirteen-year-old self-proclaimed outlaw. Her mother, Star, grew up with Walk and Vincent. Walk is in overdrive trying to protect them, but Vincent and Star seem bent on sliding deeper into self-destruction. Star always burned bright, but recently that light has dimmed, leaving Duchess to parent not only her mother but her five-year-old brother. At school the other kids make fun of Duchess—her clothes are torn, her hair a mess. But let them throw their sticks, because she'll throw stones. Rules are for other people. She's just trying to survive and keep her family together.
A fortysomething-year-old sheriff and a thirteen-year-old girl may not seem to have a lot in common. But they both have come to expect that people will disappoint you, loved ones will leave you, and if you open your heart it will be broken. So when trouble arrives with Vincent King, Walk and Duchess find they will be unable to do anything but usher it in, arms wide closed.
Chris Whitaker was born in London and spent ten years working as a financial trader in the city. He now lives in Hertfordshire with his wife and two young sons. His debut novel, Tall Oaks, won the CWA John Creasey New Blood Dagger. Chris's second novel, All The Wicked Girls, was published in August 2017.
Hank Phillippi Ryan is the USA Today bestselling author of 12 thrillers, winning the most prestigious awards in the genre: five Agathas, four Anthonys, and the coveted Mary Higgins Clark Award. She is also on-air investigative reporter for Boston's WHDH-TV, with 37 EMMYs and dozens more journalism honors. Book critics call her "a master of suspense," "a superb and gifted storyteller," and she's the only author to have won the Agatha in four different categories: Best First, Best Novel, Best Short Story and Best Non-Fiction. Her 2019 standalone, THE MURDER LIST, won the Anthony Award for Best Novel, and is an Agatha, Macavity and Mary Higgins Clark Award nominee. International bestseller A.J. Finn says, "exciting, explosive, relentless," and the Library Journal starred review calls it "A must-read." Hank's newest novel is the chilling psychological standalone The First to Lie, now nominated for the prestigious Mary Higgins Clark Award. The Publishers Weekly starred review says "Stellar… Hank Phillippi Ryan could win a sixth Agatha with this one." and bestseller Sarah Pekkanen says "Book clubs will gobble it up." Hank is a founder of MWA University and National Sisters in Crime past president.